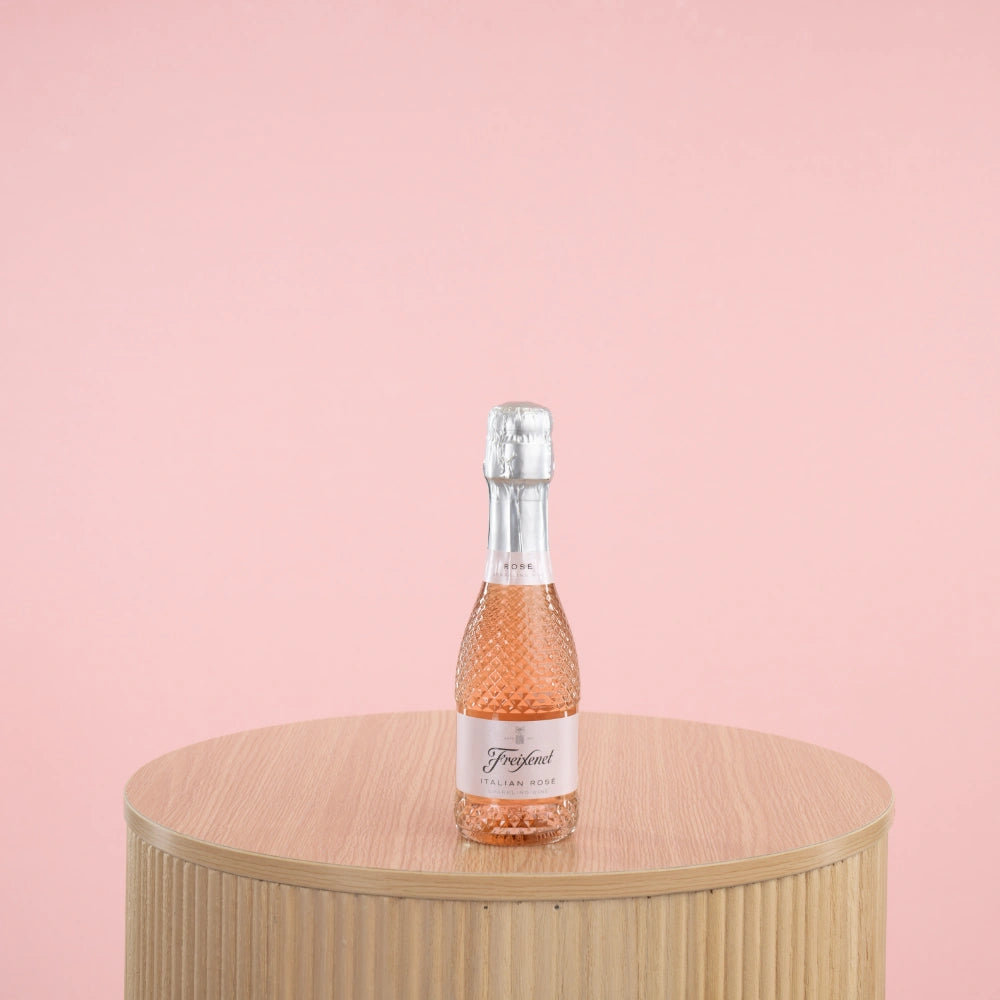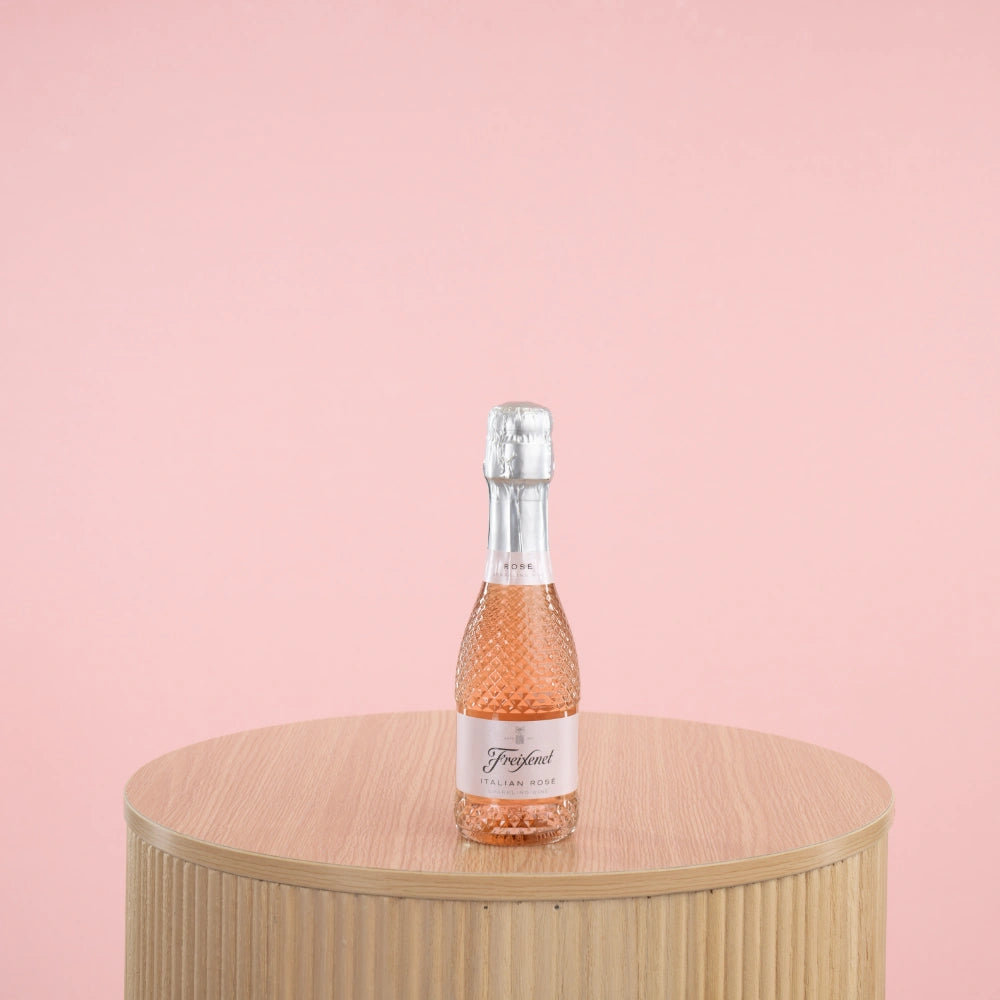 Freixenet Prosecco Italian Sparkling Rose Wine 200ml
As with the white Prosecco, this Rose from the leading Spanish producer, Freixenet, is also available in the cute, yet extremely convenient size of just 200mls. An Italian classic, it also offers those delightfully refreshing notes of florals, apples and red berries in an extra-dry style. What picnic or lazy...
Same Day Delivery
Place your order before 12pm Mon-Sat
delivery between 1pm-5pm the same day
Our Size Guide
Classic - For Tasteful Moments that Speak Volumes
Luxe - For Truly Special Moments They'll Cherish
Showstopper - For The Grand Moments That WOW!
Why Gift With Us?
Signature & Timeless: Creations That Stay Fresh
Committed to Sustainability: From Root To Bouquet
Handmade Artistry: Every Design, A Masterpiece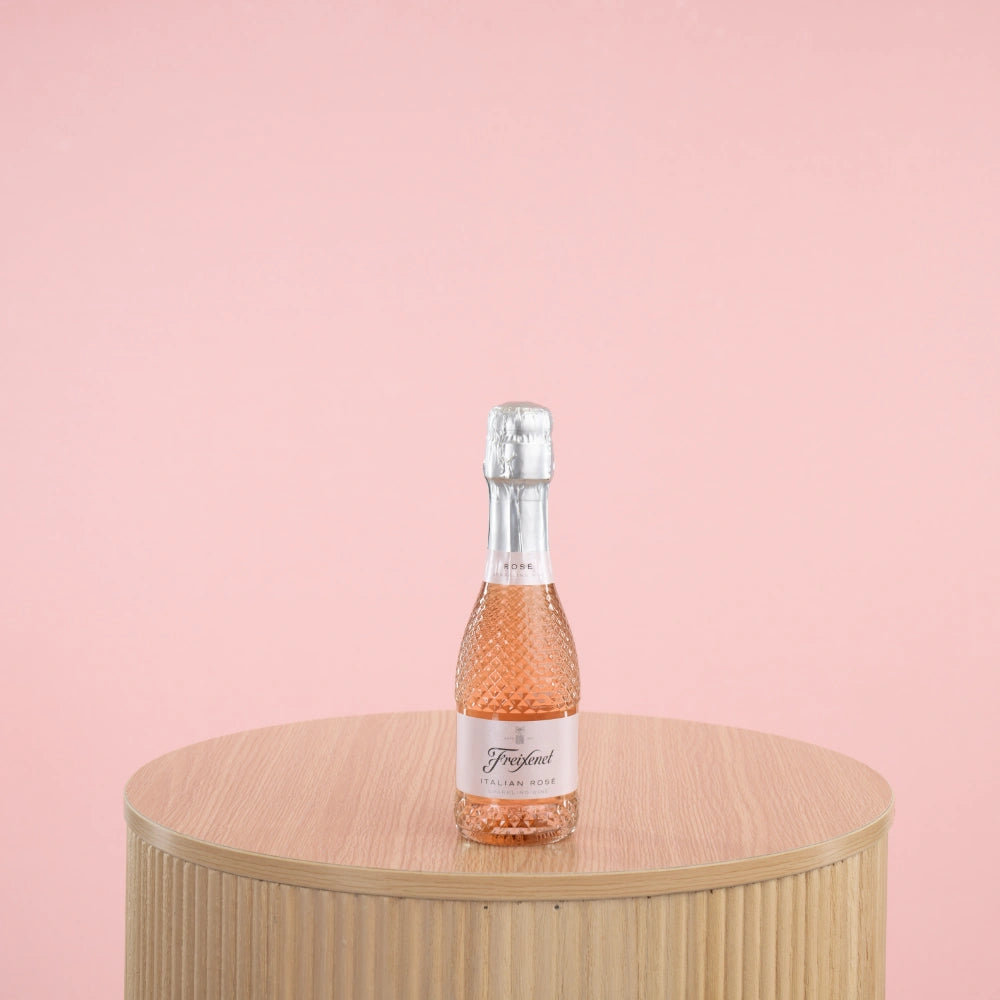 Freixenet Prosecco Italian Sparkling Rose Wine 200ml