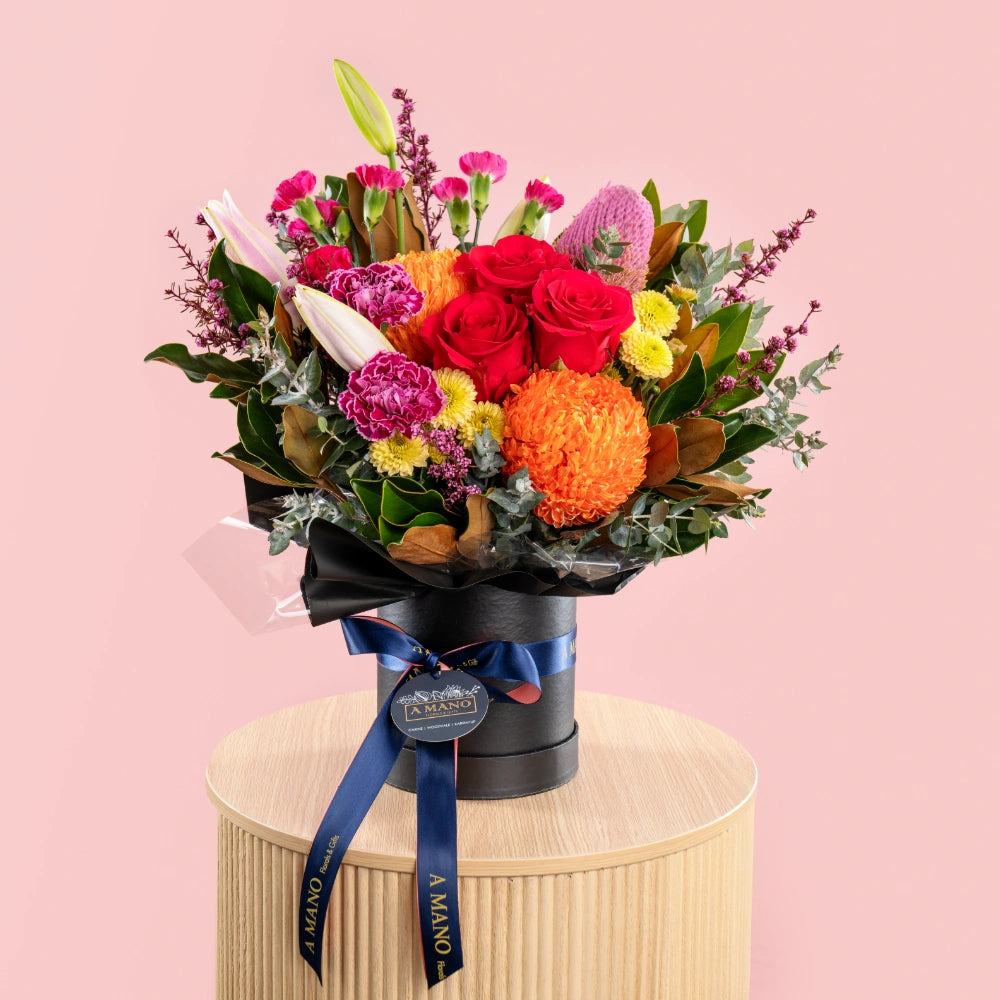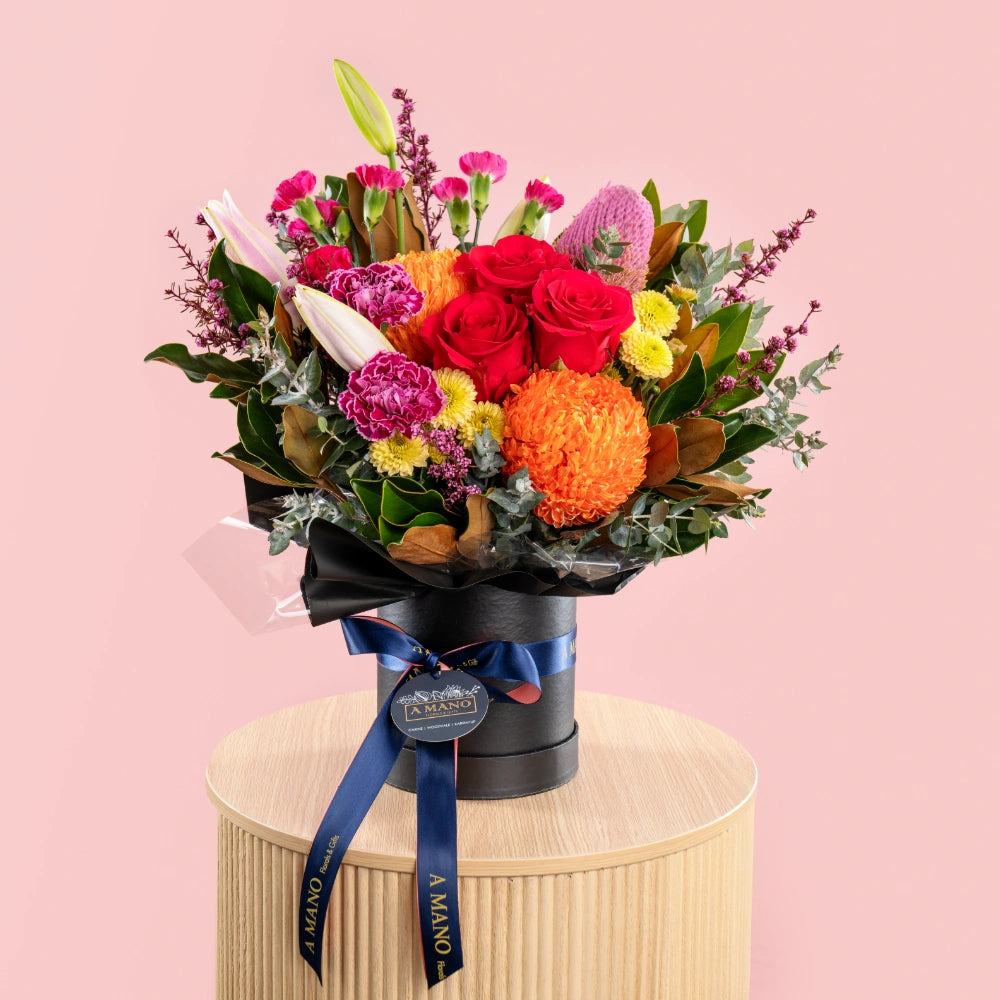 Bold & Vibrant Hatbox
Dive deep into a world of colour with the Bold & Vibrant Hatbox. Crafted for those who love life in vivid colours, this arrangement brings together the season's choicest blooms in hot pinks, orange, yellow, and mesmerising purples. Housed in a modern hatbox and adorned with satin ribbon, it promises a grand...
Same Day Delivery
Place your order before 12pm Mon-Sat
delivery between 1pm-5pm the same day
Our Size Guide
Classic - For Tasteful Moments that Speak Volumes
Luxe - For Truly Special Moments They'll Cherish
Showstopper - For The Grand Moments That WOW!
Why Gift With Us?
Signature & Timeless: Creations That Stay Fresh
Committed to Sustainability: From Root To Bouquet
Handmade Artistry: Every Design, A Masterpiece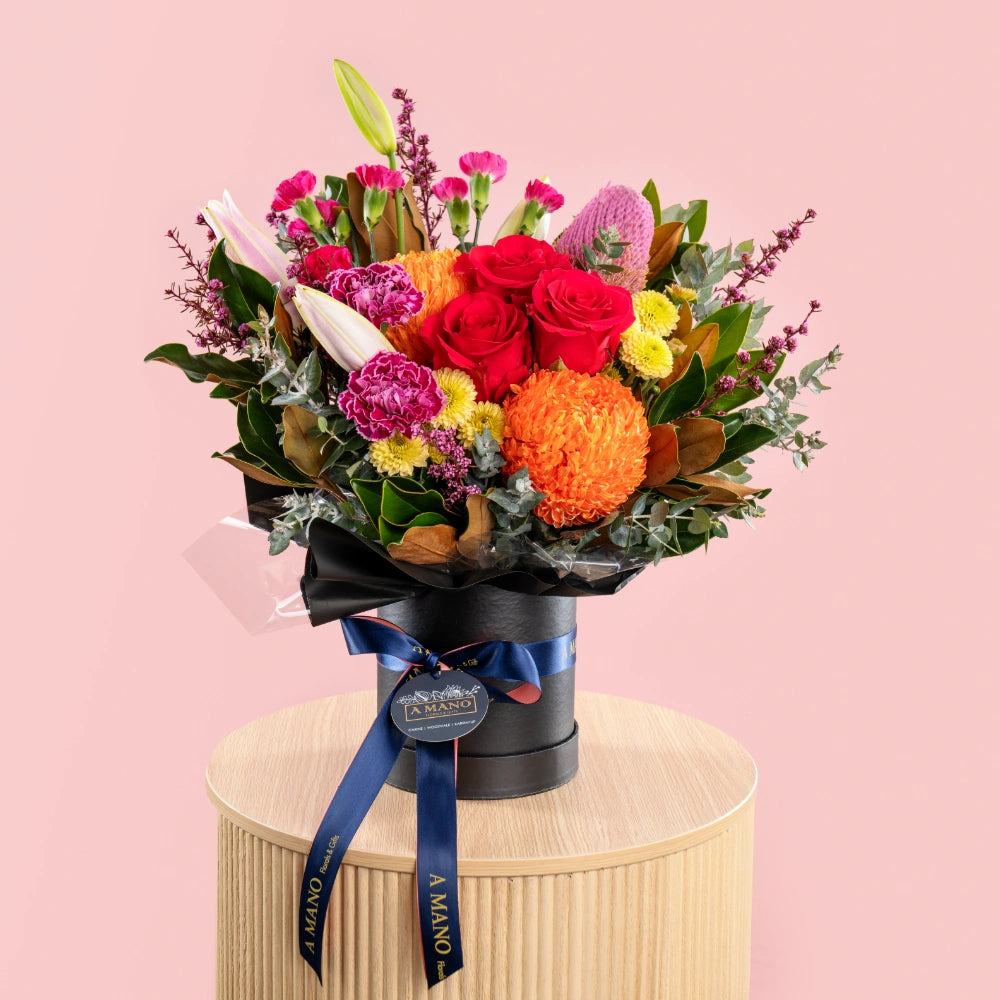 Bold & Vibrant Hatbox